Beaches
On the west side of Phuket Island lies the Kathu District, and there the gorgeous Kata beach sits, sands lapped by froth-tipped waves. Kata beach is actually two beaches split by a headland: the north end is Kata Noi Beach and the south end is Kata Yai Beach.
Kata Noi is a smaller bay than Kata Yai with a ten-minute stroll between them. Kata Noi is surrounded by the verdant greenery of lush mountains. It's lower key and more tranquil than Kata Yai; still, you'll find an array of dining options, a few very casual bars and a small village-like atmosphere that pervades most of Kata.
It is also a perfect family holiday location during the Northeast monsoon season (November to April) as the water around Phuket becomes very clear with very few waves. There can be a heavy swell during the Southwest monsoon season (May to October) but you will also find the beach much less crowded and the waves aren't that big anyway.
Kata Yai sprawls two kilometres long of powdery white sand that softly rolls into the turquoise waters of the Andaman Sea. Casuarinas trees spread their branches to provide the shade where the vendors offer everything from massages, to souvenirs, to food and drink. You can hire a sun lounger as well, to stretch out on and soak up the rays while you enjoy a snack. Kata Yai Beach has a large share of the guesthouses and hotels, also offering some exciting packages and adventures, like coral reef diving or jet skiing.
Karon Beach is three kilometres long and undeveloped, with hotels and resorts across the street. The sand is so fine on Karon that it squeaks when walked upon. The south point boasts a coral reef that stretches toward Kata. Karon is the most upscale of Phuket's beaches and also the most unspoilt. The majority of businesses are concentrated at the northern end or the southern end, leaving the stretch between them uncrowded and naturally breath-taking.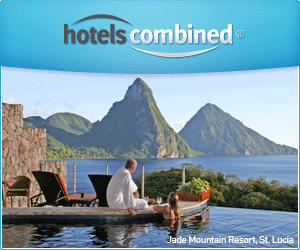 Compared to other parts of Phuket such as Patong beach you can often find the beach deserted and a perfect place to unwind and relax on a deck chair with a great book. We suggest booking your stay ahead of time to get the best value.